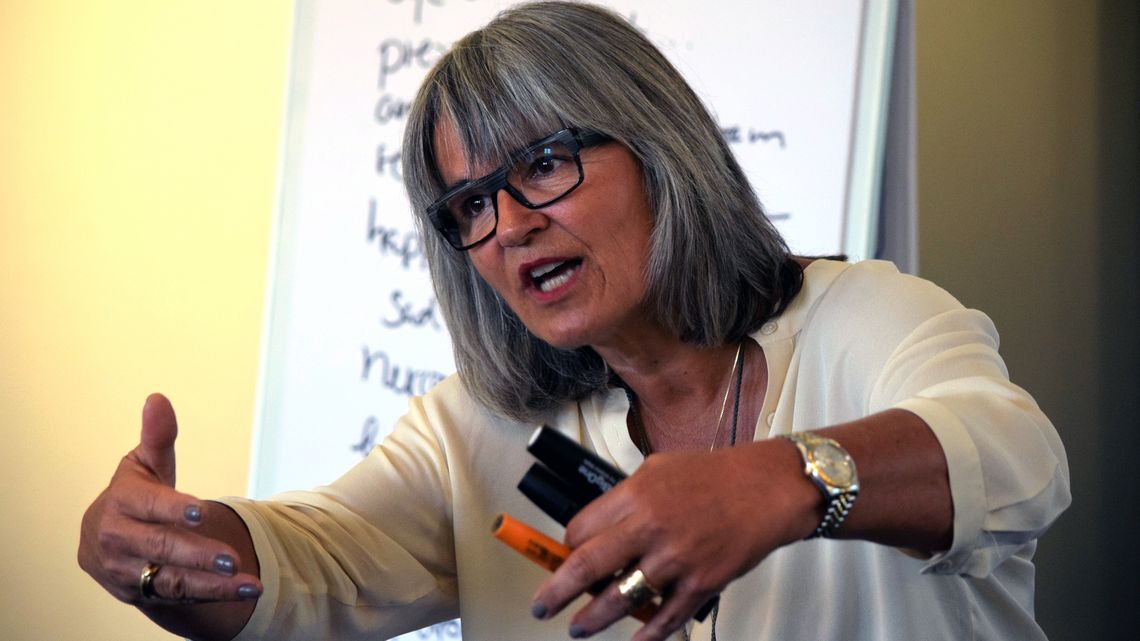 28.05.2018
C3 Trainers Q&A Series: Meet our Danish Culture and Global Mindset Specialist Hanne Boutrup
Every C3 training programme is unique – and so are our intercultural trainers. That's why we've asked some of our trainers 5 questions on their background and their work as C3 trainers.
This time, you'll meet our Danish Culture and Global Mindset Specialist Hanne Boutrup.
Hanne was born in Denmark, but has worked all across the globe.
She is a passionate and energetic trainer who has extensive experience training a variety of audiences, including small global teams, large groups of many different nationalities – and Icelandic horses!
1. Where were you born and where do you live today?
I was born in Denmark, actually not too far from where I live today.
I lived in the US for a year and a half and when I came back, I imagined that my life should be on the international arena in some way.
However, I got a job at LEGO that I was very excited about, so I stayed in Denmark, but travelled a lot with my job – around 120 days a year.
2. What types of training do you carry out for C3 Consulting?
I've worked with C3 Consulting for around 7 years and I do a lot of different trainings.
First, I do global mindset and cultural awareness workshops, for instance when companies introduce new employees to their organization. During these workshops, the participants reflect on their own and the other participants' cultures, and on differences and similarities between those cultures.
I also do many talks on Danish work culture. Every time one of C3's clients gather their staff from around the world at the Danish HQ, they invite me to give a short speech on Danish culture. I always hear a lot of "Oh, that's why!" and "Ah, now I see!" from the participants, so I really enjoy doing that.
The span of the trainings I do for C3 is quite large. I've done teambuilding workshops with only 5 participants and I've done trainings where 75 people from different countries were gathered at a conference.
I love the C3 concept and approach. The tools we have – like the 4R Model – are efficient and very easy to communicate.
When people leave a C3 workshop, they have something they can use on Monday morning. They don't go home, flip through the PowerPoint slides and find out that they didn't really listen anyway. It's all very hands-on.
3. What is your background for doing intercultural training?
I'm originally a teacher and I've studied different things on the side, like psychology, acting, and facilitation.
I actually see my years at LEGO as my educational background, because I was out in the field working with a wide range of different cultures. I spent a lot of time in Asia-Pacific, from China, Korea, Japan, Taiwan to Malaysia, Indonesia and the Philippines.
I also have a long career as a consultant and trainer. I've worked in the US and all across Europe, in Australia and New Zealand, and I did some workshops in Syria, Jordan and Lebanon as well.
So I'm what you can call a generalist – I know a little bit about many cultures. And then I'm an expert on Denmark and the Danish culture.
In my training, I draw on my background and my experience, so I can always come up with real-life examples. That's crucial to me. I don't like to put out an argument if I can't follow it up with a real-life example.
4. What do you do besides intercultural training?
I'm a very passionate person. For a number of years, I played golf and I did my very best to become a good golf player. Whenever I do something, I do it all the way.
My entire life, I've had a passion for horses. Today, I have Icelandic horses and there is a special way of training this breed of horses. Besides riding, I'm taking an instructor education and I'm organizing riding tours and training sessions as well.
I find it hugely interesting that you can use your communication skills and especially your body language when working with horses. I'm really aware of how much you can do with your body language and I often incorporate that dimension in my cultural trainings.
5. What is your best advice to leaders and employees who work globally?
To me, it's the awareness: Being aware that there are lots of things that you don't know.
If you think that you know everything because you've travelled the world, it's meant to go wrong. So my best advice is, that when you come to a new country and are going to work with a new group of people, you know that there's definitely a lot of things that you don't know.
So how do you find out? You start by thinking about it, observing things, and asking questions. That's hugely important.
Want to know more about C3's trainers and cultural training programmes?