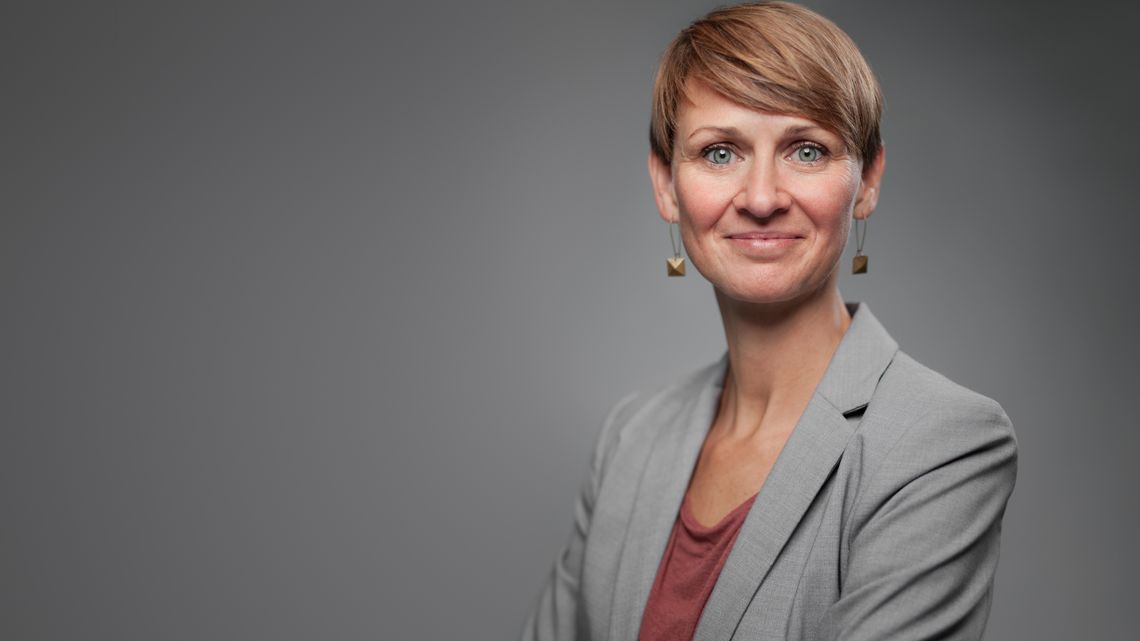 01.03.2019
C3 Trainers Q&A Series: Meet Line Mørkbak, Our Global Leadership and Virtual Collaboration Specialist
Every C3 training programme is unique – and so are our trainers.
That's why we've asked some of our trainers 5 questions about their background and the work they do for C3.
In this interview, you'll get to know more about Line Mørkbak, who conducts many different types of trainings for C3, including Danish and U.S. cultural training, global leadership training, and virtual team training.
Line is a dynamic and engaging trainer who incorporates cutting-edge concepts and techniques in her sessions.
She loves to think outside the box and is passionate about finding creative solutions for whatever challenges her clients are facing.
1. Where were you born and where do you live today?
It's a little ironic – I've never been able to give a simple answer to this question, but right now I actually can! I was born in Aarhus, Denmark and I'm currently living 30 minutes south of Aarhus in Skanderborg.
I left Denmark for the first time when I was five years old to live in Greenland with my parents. We travelled quite a bit, but most of my childhood was spent in Denmark.
I moved to London when I was 20, and besides that I've lived in Spain, Edinburgh, Copenhagen, San Francisco, and Eugene, Oregon. Now my family's home is close to Portland, Oregon – we will stay in Skanderborg for a year and then we will move back to Oregon.
One thing that I love about certain parts of the U.S. is that people push boundaries in terms of how they choose to live and raise their families.
I really love the community I've found in the Pacific Northwest, where people are willing to do things a bit differently. I have always been a city girl, but I love living on 11 acres in the Oregon forest and meeting the coyotes in the early morning.
I'm very Danish, but when I'm based in the U.S. I think of myself as European and I travel to Europe two or three times per year. I'm really enjoying being back in a European setting, working with European and Danish clients.
2. What types of trainings do you carry out for C3 Consulting?
I've partnered with C3 at various times throughout my career. We've collaborated on many different projects: I've done a lot of expat work, helping people who are relocating to the U.S. or to Denmark, I do Danish and U.S. cultural trainings for groups, global mindset training, global leadership training, and trainings in virtual collaboration.
One of my main focuses right now is global leadership work, helping people manage and support teams of different nationalities. And of course, global leadership often includes virtual collaboration because most of these teams are dispersed across different locations and time zones and contexts.
So, there is a whole separate component that deals with enhancing collaboration when we don't have face-to-face interaction in our daily work.
I work with teams and teach people how to change their mindset and build up virtual relationships. I'm a big spokesperson for what we call "hybrid learning engagement". Some of it might be face-to-face, but we'll also do some learning in an actual virtual environment.
For example, we'll simulate a collaboration or a meeting using virtual tools, and I will show engagement techniques and have discussions around what will and won't work for the given team.
I like to show clients what it really means to collaborate in the virtual space, and that means also doing things asynchronously – not in the same time and space.
There will be learning and discussions that happen on an online platform, there will be learning partners who are meeting in person, and all of this will be happening asynchronously. Then we will meet up in real time and focus our attention on a webinar, where we can combine the asynchronous with the synchronous.
3. What is your background for carrying out the trainings you do?
I have an M.A. in Modern Culture and Cultural Communication from Copenhagen University. I did quite a lot of research in the Middle East, in Syria, Turkey, and Egypt, looking at how architecture supports cultural living preferences, and I wrote my thesis on the Mission District of San Francisco, analyzing what happened in that neighborhood in terms of cultural competencies during the dot-com era.
In terms of virtual collaboration, I'm someone who learns by doing. I'm very curious about what's happening on the forefront of workplace practices and I like to learn from pioneers who are experimenting with different concepts and techniques.
I am a certified facilitator with Management 3.0, and I use a lot of techniques from that framework.
A lot of the leadership work I do incorporates agile practices: how can we be inspired by the agility that software teams have been extremely good at harnessing even when we're not working in the software field? Can we still learn from those practices and incorporate them in more traditional organizations?
4. What do you do besides these kinds of trainings?
I run my own company right now, and I'm starting a project where I interview organizations that are experimenting with new and different ways of being engaged in the workplace: breaking down hierarchies, self-organizing, forming autonomous teams.
I interviewed someone who works in HR at an organization that is fully virtual and talked about what that means in terms of hiring, what their processes are, and how they organize their meetings and decision making.
Many of the people I'm interviewing are inspired by the book Reinventing Organizations by Frederic Laloux.
The book lays out some interesting concepts regarding how businesses may be organized in the future, more like natural ecosystems than man-made structures. The idea is that by taking a holistic approach, rather than maintaining a top-down hierarchy, organizations can become more agile and adaptable.
But the book is very theoretical; it doesn't say, "Do it this way", so a lot of organizations are trying to figure out how to actually implement these concepts. And that's my big passion, that's what I do besides intercultural work.
5. What is your best advice for people who are collaborating virtually?
A lot of people are talking about how things are changing and wondering what the future of work will look like. Part of that equation is that it's going to be virtual. So what tools are we using to engage with people, and what mindset and skillset do we need to have in an online work environment?
We have a tendency to take all our face-to-face skills and try to use them on a virtual platform, but that's not the most engaging way to run meetings and share information.
You have to be ready to change your mindset, and you have to accept the fact that you will never be done. It's a journey. Our virtual landscape is changing and will constantly change and then we will come up with new ways of doing things.
The future of work is flattening. Organizations are looking at hierarchy very differently and spreading decision-making powers out. It might not sound that novel in a Danish context, but in a lot of other cultural contexts it is.
The key is to be open to experimentation. I think we should be courageous when trying to find out what works and how to constantly improve.
It's not going to be one model, it's not going to be one mindset. Don't be afraid to create your own techniques, your own strategies, your own models. Find processes that work for your team and create your own work culture.
Want to know more?