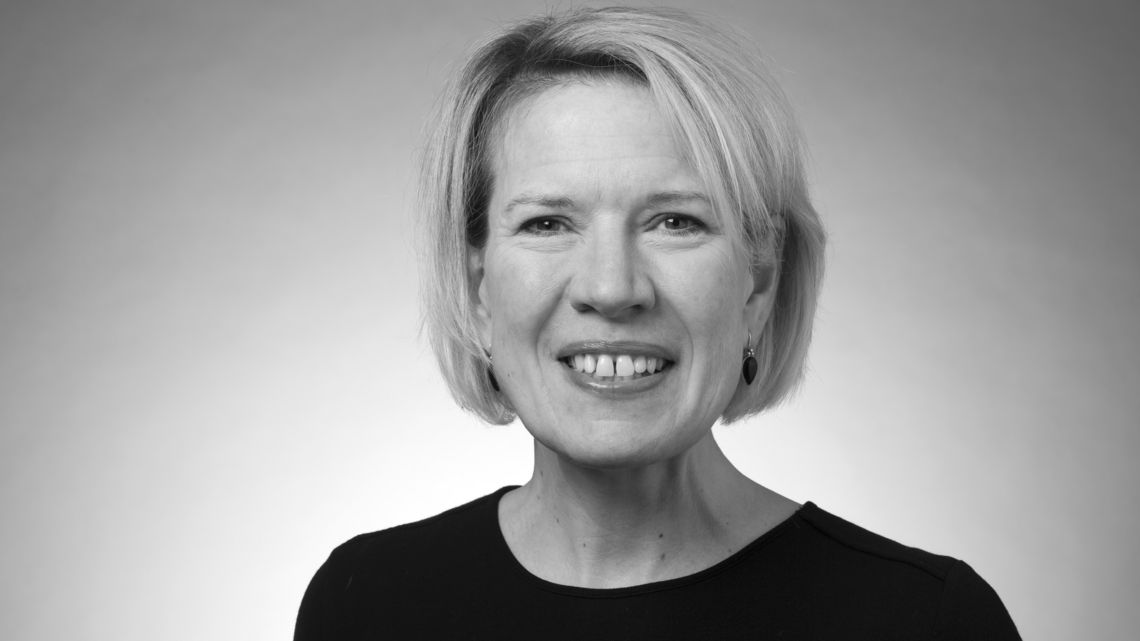 09.01.2020
5 Questions with Lisa Topelmann-Weder, PhD, Administrative Officer, Aarhus University
We've asked Lisa Topelmann-Weder from Aarhus University 5 questions about her experience with communication and collaboration across cultures.
Lisa has lived and worked globally all her life. She was born and grew up in the USA, has lived and worked in England, France, Germany, Australia, and – since May 2019 – in Denmark.
Having a global mindset is one of Lisa's core values and she sees new cross-cultural experiences as a way to learn and grow.
1. Which organization do you work for, and which global / international activities does your organization have?
I moved to Denmark in May 2019 from Australia. Currently I am working for Aarhus University, which is the largest university in Scandinavia with a strong international profile. A significant portion of the academic staff of Aarhus University, particularly at PhD and Postdoc level, is international.
2. What is your job and which tasks involving collaboration across countries / cultures do you have?
I work with teams in two areas: International Academic Staff services and AU Career PhD & JR. My role at IAS is organizing cultural awareness workshops and cultural events for International Academic staff to increase their level of integration into working life at AU and daily life in Aarhus. It also entails providing cultural opportunities to increase Internationals´ engagement with local culture in Denmark.
My job at AU Career PhD & JR involves developing, organizing and coordinating career skills workshops and events for PhDs and Postdocs, many of which are Internationals. I work with a team in organizing career skills development workshops targeted at both Danish and International PhDs and Postdocs. Our services aim to help them identify their competencies and career options and to help them develop the necessary skills to maximize their job market potential.
Both of these roles involve cross-cultural communication with the diverse nationalities of our target groups.
3. Is having a global mindset important in your job?
Having a global mindset is important for my job and is in fact a core value of mine. I believe that I have developed a global mindset over the course of my life, but I never stop learning.
I was born to immigrant parents in Chicago, USA and grew up in the upper Midwest. I went on to live and work in England, France and Germany and spent the last 14 years in Australia as a teacher and educational advisor for International students from all over the world. So, my background has been very internationally diverse. HOWEVER, even having had all of these experiences, I believe that there is always room to grow and learn more. That is why we chose to move to Denmark, to experience a new culture, language and cross-cultural work environment. Over the last 6 months of living in Denmark, my mindset has definitely expanded enormously.
A global mindset is integral to my job in that, I believe that it allows me to understand, empathize and be receptive to the considerations of what internationals need to make themselves feel at home and to thrive in a new country.
My mindset flows directly into my work and my attitude when dealing with my new Danish colleagues and workplace tasks, as well as with the target group of internationals that I work with in my job. I believe it is a valuable asset that informs the quality and impact of my work.
Nevertheless, there are many new challenges here for me both in my personal life and in my job that test and expand my global mindset in new ways. However, this is what I find exciting and enriching.
4. How do you use cultural tools or methods from C3 Consulting in your day-to-day work?
I find myself thinking constantly about what I learned having taken C3's Cultural Awareness workshops at Aarhus University a week after we arrived here last May. Of course, I had certain beliefs and expectations about life in Denmark. However, so many of my experiences have turned out to be very far from what I thought or expected, and I now can understand my own 'confirmation bias'.
To realign, I have fully embraced the role of Cultural Investigator anew. I try to see everything as an exciting learning opportunity. The working culture in Denmark is very different in many ways, but I feel safe and comfortable to adopt new ways of working whilst still maintaining my own identity and cultural values.
I learned to use the Triple E Model (Be Explicit, Explain, Explore), which often helps me to 'read between the lines' to get the information I need. Using this technique helps me figure out how many questions I need to ask, it guides the clarity of my explanations and it helps me explore what is normal for me in this situation and how that might be different from the Danish context that I am in.
The most important thing I try to remember every day is to be curious and enter my day with open arms and a warm heart. Even though I believe myself to be 'culturally intelligent´, I still experience a-ha moments every day. The wonders of wondering is a completely energizing way to confront my new workplace and life here in Denmark.
My job involves a great amount of written and verbal communication with our international target groups, as well as with Danish colleagues. I communicate in English (but my Danish is coming along!) and my 'normal' communication style is a bit more formal than the Danish style. Danes are more direct and informal than what I am used to. However, I have adopted using smiley faces in my professional emails (which I would not have done in Germany, the US or in Australia!)
In my jobs, I try to communicate in very explicit and inclusive ways and always try to think of the person on the other side and their unfamiliarity with Aarhus and the University. So, when developing the content of our workshops and events with my Danish colleagues, I can always add the perspective of 'the outsider'. That way we can design the content and the language we use to communicate our events to be welcoming and inclusive.
5. What piece of advice would you give to others who are just starting to work across cultures?
We all know the saying, 'All cultural understanding begins with self-understanding'. So, I would suggest trying to find out as much as you can about yourself and your own cultural background as possible. There are different cultural quizzes that you can do, like Richard Lewis's CultureActive or Erin Meyer's Cultural Mapping.
You must also read GLOBAL PERSPECTIVES by C3's Annette Dahl, which is an excellent, practical foundation that has reinforced everything (and more) that I learned in the C3 workshops. The reference list at the back of the book is very extensive and helpful for further reading.
Lastly, think of every person and every culture as a gift that you have the privilege to unwrap and see what´s inside. Having lived so many places and experienced so many cultures, I truly believe there is nothing more exciting or enriching. Have an open mind and heart and be receptive - you will be rewarded :)

Do you also have some experiences to share about global communication and collaboration? If you would like to be part of our "5 questions series" with former C3 training participants, please contact us by e-mail at kontakt@c3consulting.dk or give us a call at +45 6017 0817.