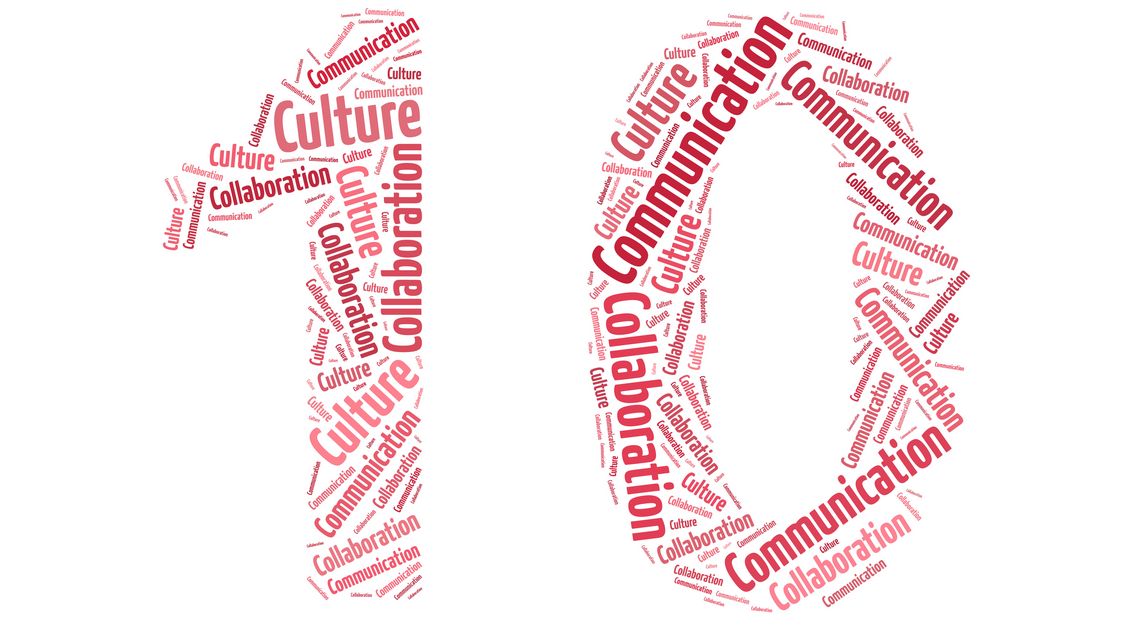 04.04.2016
We're Celebrating Our 10th Anniversary!
C3 Consulting was founded in 2006. What has changed since then? And what hasn't changed at all? Read on and find out here!
In April 10 years ago, Annette Dahl decided to take the leap and start up her own business.
On the new business cards that dropped into her mailbox, Freelance lecturer was replaced with Owner of C3 Consulting.
C3 was born!
The past 10 years have been exciting, busy, stimulating, tough, educational, challenging, and altogether really amazing!
We're really proud of what we've created. And we're looking forward to providing intercultural training that really makes a difference in many, many more years to come!
A huge THANK YOU to all of our clients, partners, employees, trainers, interns, friends, and families who've made all this possible.
Many things have changed
Many things have changed since 2006. Here are a few examples:
♦ Who we are
2006:
Annette Dahl, having just graduated with an MA in Chinese, launches C3 Consulting. She's running C3 as a one-woman-company and carries out all tasks herself.
2016:
Annette Dahl is CEO and Chief Trainer in C3 Consulting ApS. C3 today draws upon a large, global network of intercultural trainers, coaches, and country specialists. Meet some of our trainers here.
♦ Who we help
2006:
Annette Dahl is conducting a training course for Danfoss: C3's first client (who we still frequently provide training to – thank you so much to Danfoss for a long and rewarding collaboration!)
2016:
C3 provides intercultural training to a wide range of clients across all sectors and industries, and we function as a strategic partner for a number of Denmark's largest companies. Meet some of our clients here.
♦ How we help
2006:
C3/Annette Dahl is an independent China expert and provides training in Chinese language and Chinese cultural awareness.
2016:
C3 provides intercultural training to meet every need our clients may have – for instance, training in global mindset and cultural awareness, cross-cultural team training, global leadership development, intercultural executive coaching, expat training, and training focusing on any culture, country or region around the world. Read more about how we can help here.
Other things haven't changed at all
Other things have from the very beginning been essential to the way we do business in C3. They still are. And we have no intention of changing that!
The most important things are:
♦ How we work with training
Our experience is that too many of the resources spent on training courses and development programmes are wasted – what is learnt is never implemented, and the training ends up as one more training manual gathering dust on the shelf. We make every effort to avoid that situation!
It's crucial for us that our intercultural training delivers significant results. That's why we customize all training – not just for your organization, but for each and every participant. That's why we consistently focus on how the new knowledge can be put into practice. And that's why we use a range of cultural models that are powerful and yet easy to use, even on a busy day.
Read more about how our training achieves its objective here.
♦ How we work with culture
Your global operations are largely influenced by the way that you understand and deal with culture and cultural differences. That's why we're very conscious of how we work with culture when we deliver your intercultural training.
We believe that all cultural awareness starts with self-awareness. We acknowledge that cultural misunderstandings can create frustrations, but we believe that when you've learned to deal with these challenges, the next step is to see how you can benefit from the many opportunities that cultural differences can present. And we insist on providing an insight into the specific cultures that extends far beyond the stereotypes.
Read more about how we work with culture here.
♦ How we work in general!
We provide intercultural training because it's important. And because we love doing it!
We insist on having fun while working. And we hope – and believe – this is impacting the training we're providing.
And then we really enjoy telling about what we do here in C3. So if you want to know more about that, then contact us for a chat. We're happy to offer a cup of anniversary coffee as well!

Best regards from the C3 team!