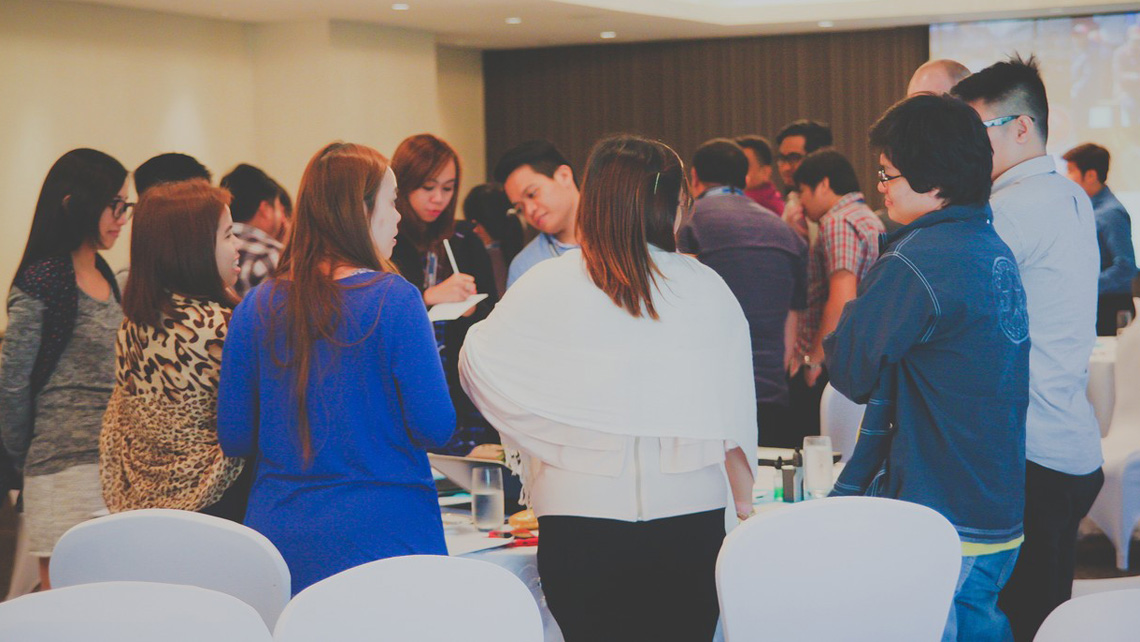 15.08.2016
How Can You Benefit from Cultural Training? Get Inspiration Here.
C3's tailored intercultural training programmes help our clients solve a variety of business challenges. Check out a selection of the training programmes we've delivered over the past year.
Do you work on developing a closer dialogue with your global customers? Would you like to make the most of your international assignments? Or do you wish to increase performance in your global projects?
The above are just a few examples of challenges that intercultural training can help solve.
Below, you find a selection of the various training programmes we've delivered over the past year. Read on and get some inspiration!
Do you have another type of challenge where you think that intercultural training could help? Contact us for a chat about your training objectives – then we will design a programme to meet your specific needs.
6 examples of cultural training programmes we've delivered over the past year
ENKOTEC: Enhancing cultural awareness
The wire nail machine manufacturer ENKOTEC has customers throughout the world. A series of workshops focusing on selected markets – including Latin America, Russia, East Africa and Nigeria – has provided ENKOTEC's employees with tools for developing an even closer dialogue with their customers globally.
Danish culture and global mindset workshop for 120 Philippine staff members at Grundfos IS
In winter 2016, Grundfos IS Support & Operations Centre in Metro Manila wanted to focus on how to build a new company culture with the right mix of elements from Danish and Philippine work culture, and how to optimize communication and collaboration between Philippine employees and Danish managers. Working closely with Grundfos IS, C3 designed an interactive half-day Danish culture and global mindset workshop.
Danfoss: Cultural training preparing employees and families for assignments globally
C3 collaborates with Danfoss on cultural training programmes for individual employees and their families, preparing them for international assignments globally. Read what Senior Specialist in Global Mobility Anne Stounberg Keller says about the collaboration: 'My experience is that the collaboration with C3 on the cultural training is very flexible. As a client, we are always met with an open mindset and an 'everything-is-possible' approach'…
Using GLOBAL STEPS to increase performance in global project management
In Grundfos IS a group of project managers located across China, Hungary and Denmark all work with global project management. Typically, the project participants are from various national and cultural backgrounds. In fall 2015, the group wanted to raise the awareness of cultural differences and learn how to deal with them constructively in order to increase project performance.
Online Danish cultural awareness workshop for Indian subsidiary
At Danfoss India, a subsidiary of the Danfoss Group, a group of Indian managers and employees collaborate with colleagues located in Denmark. As this group wanted to strengthen the day-to-day communication with their Danish counterparts, they approached C3 Consulting to provide a Danish cultural training programme. Danfoss India needed a fast and convenient training solution, so we decided on a 4-hour online workshop, divided into 2 sessions of 2 hours each.
Global mindset training for Siemens apprentices
As Siemens is a global organization, the company's office apprentices communicate and collaborate frequently with colleagues, clients, and business partners from various countries and of different nationalities. Siemens decided to target a one-day training programme to the apprentices, with the goal of strengthening their global mindset.