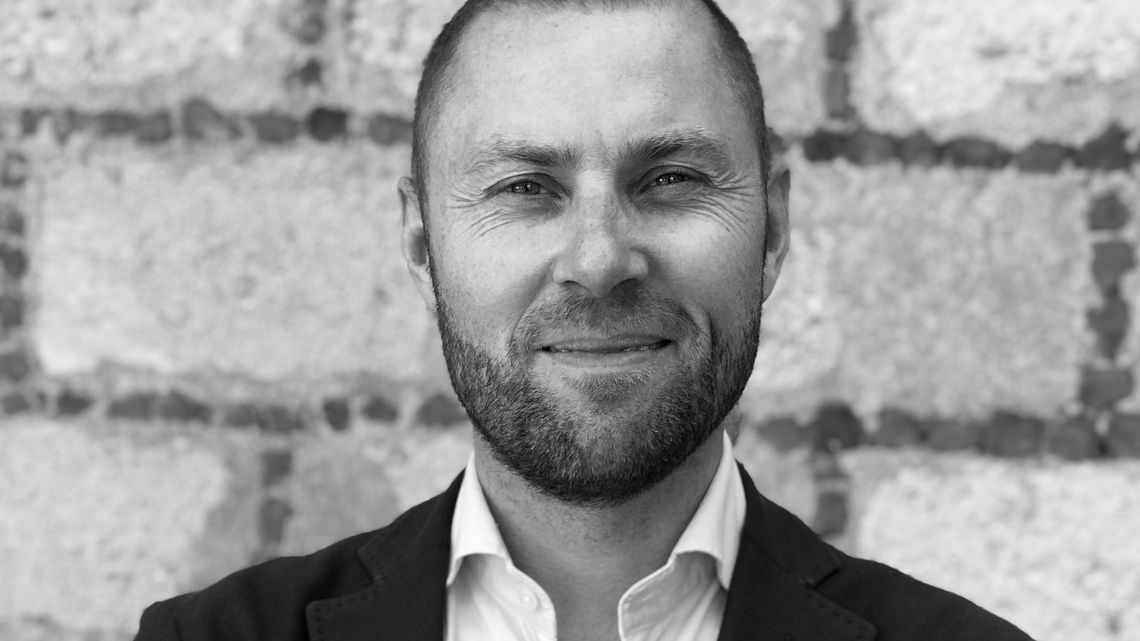 28.11.2019
C3 Trainers Q&A Series: Meet our Mexico and Latin America specialist Janus Skøt
All training sessions at C3 Consulting are unique – and the same goes for our trainers. That's why we've asked our trainers 5 questions about their background and their work as trainers for C3 Consulting.
In this interview, you can meet one of our new trainers, Janus Skøt, who is a specialist in Mexico and Latin America.
Janus has more than 15 years' experience with cross-border business and has collaborated with colleagues, employees and business partners across four continents.
In particular, he has extensive experience with Latin America and has been based in Mexico City since 2013 where – as the director of a global Danish-based company's subsidiary – he has management responsibility for employees with Mexican and other Latin American backgrounds.
1. Where were you born and where do you live today?
I was born and grew up in Nyborg on the island of Funen and later studied in Odense. After five years there I got a job and moved around a bit and have since lived in Sweden and Spain. I've lived in Mexico now for the last six years, in Mexico City, with my wife and two children, and I've actually lived abroad over half of my adult life.
I don't really know where this wanderlust came from because my parents have always been firmly rooted around Funen. But maybe that's why there was something in me that told me to go out into the world.
Although I have lived outside Denmark for many years, I still feel Danish, but I don't miss living in Denmark. On the other hand, I have learned to appreciate Denmark in a completely different way.
After all, there are a lot of great things in Denmark – for example, when it comes to security. So when you live in a country where, for example, security and trust in each other are not necessarily the default, you really learn to appreciate it in Denmark.
2. What types of training do you do for C3 Consulting?
I first started working for C3 Consulting this year where I do cultural training for Danish companies that have employees posted abroad. In relation to this, I train the employee and their accompanying family.
In addition, I do country-specific cultural training – primarily about Mexico and Latin America.
I enjoy working at C3 Consulting, which has some really good models and a lot of different and exciting clients.
3. What is your background for doing training that focuses on Mexico and Latin America?
First of all, I have hands-on experience from the business world. I am a director of a subsidiary of a large Danish company. I have worked there since 2006 and worked with Mexico and Latin America from the start. The employees come from Mexico and Colombia, and they have helped to expand my knowledge of the region and culture.
I have also travelled extensively to various Latin American countries, large and small, in connection with my job, such as Brazil, Argentina, Chile, Uruguay, Honduras and Panama. And I've travelled all over Mexico.
I also have some experience when it comes to language and cultural understanding. I started learning Spanish years ago, and language is important because it's difficult to understand culture without being able to speak the language of the country you're in. We speak Spanish to each other in my workplace on a daily basis.
My education is in business language and business economics with Spanish as the main language, so I've been able to take something from that too. It has also given me a more theoretical background for working with Spanish-speaking countries.
Although I know a lot about and mainly focus on Mexico and Latin America, I have actually worked in most parts of the world – with the exception of the Middle East. I have had to deal with many different markets and travel to many different places in the past, in connection with work. So this has also helped me to develop a broader cultural understanding.
4. What do you do besides cultural training?
I have, what I refer to as, the trinity. First of all, of course, I spend time with my family. Then there's my job as a director, which takes up a lot of time. And I run marathons where I train at a local Mexican club. That requires a lot of time too – as well as being a bit nerdy. So when you put the three together, there's not a lot of room for much else.
It's great being part of a local Mexican running club. Most of those who attend are Mexicans; we're a group of people from all walks of life.
Mexico is a country where there is much more social inequality compared to Denmark, and it can be tough, from a typical Danish perspective, that hierarchies and how wealthy you are have as much importance as they do in Mexico. That's why I avoid talking about being a director when I'm at the running club, because I don't want the others to perceive me as being at a higher level than them.
5. What are your best tips for Danes working with Mexicans or other Latin Americans?
First of all, I would say that you obviously need to become familiar with the local culture and show respect for local norms. It's also important that you know yourself extremely well so that you understand how you do things differently from other cultures and why.
In Denmark, for example, we're generally quite willing to take risks, whereas in Mexico and Latin America people often try to avoid different risks, because they do not have the same safety net as we do in Denmark. The hierarchy in Mexico and Latin America is also generally more apparent compared to Denmark. Of course, these things must be respected.
On the other hand, I also think that when you have immersed yourself in a culture, you can allow yourself to challenge some of the cultural norms in a work context if you think doing things a different way would produce a better result.
Personally, for example, I use my own cultural baggage from a rather 'soft' culture like the Danish one to push things into the more 'hard' or 'macho' Mexican / Latin American culture.
It's not about me as a Dane wanting to change everything. But sometimes I'll say, "If we try to communicate with each other in a slightly different way, focus a bit more on collaboration and teamwork, and work to make everyone in the company feel safe, perhaps we can create better results?"
There's no clear answer to what is right or wrong when it comes to culture, and culture isn't something that you can just change from one day to the next. But that doesn't mean we can't learn from each other's cultures, because of course we can – as long as both parties are willing to approach each other in areas where it makes sense to do so, and in a respectful way.
Want to know more?