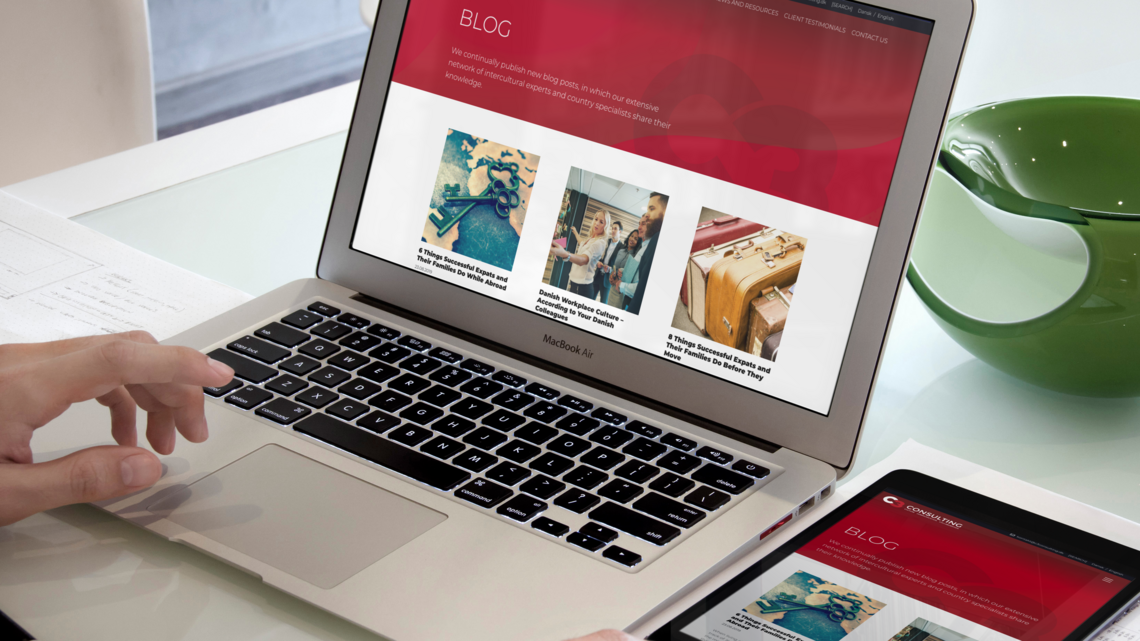 05.09.2019
It's Now Easier for You to Find New Knowledge and Inspiration
Welcome to our new website, where you can find tons of free information and tools to help strengthen your cross-cultural work.
C3 Consulting is happy to announce that we've launched a totally new version of our website.
There is a new design and new functionality, which should provide a better user experience on both large and small screens alike.
Just like many of our clients, C3 is a Danish company that does business globally. That's why most of the content on our website is available in both Danish and English. Visit the Danish language version of the website here.
Read more below about what you can use the new website for.
Free information and tools that can strengthen your cross-cultural work
Did you know that on C3's website you can find tons of free information and tools for strengthening your cross-cultural work?
We continually publish new blog posts, in which our extensive network of intercultural experts and country specialists share their knowledge.
You can find, among many other things:
Advice and tips for how to best communicate, negotiate, and lead globally
Inspiration for how you can get the most out of being stationed abroad
Answers to the most commonly asked questions about how to work effectively with colleagues and business partners from specific countries and cultures – such as Denmark, Great Britain, Hungary, India, China, Brazil, and the U.S.
Visit our knowledge bank with blog posts here.
On the new website, we have also collected the most important cultural models that we use in C3's intercultural trainings.
We have developed these models to make it simple for you to work in otherwise complex situations, where there are cultural differences at play.
See our most important cultural models here.
Lots of inspiration from others who work globally
In the website's News section, you can find up-to-date information about C3 and how we can help you or your company achieve success in your global projects.
This is where we also share our newest interviews with people for whom cross-cultural or global work is a part of their regular workday.
In some of our most recent interviews, you can meet Max Lehmann, who works on international projects for Vestas, and Line Mørkbak, who is one of C3's specialists in virtual collaboration and global leadership.
On our website, you can also meet a wide variety of C3's clients and read about how they have strengthened their businesses with intercultural training. Meet our clients here.
We gratefully accept your feedback!
We would very much like to hear what you think about our new website!
What do you think about the new design?
Do you feel that the new website is easy to use? Is there anything that doesn't work, or is there information you think is missing?
Feedback and suggestions can be sent to our communications manager, Anne Katrine Skovenborg, at aks@c3consulting.dk.
We accept all feedback with gratitude!

P.S. If you're already familiar with C3, then you may have noticed that there is a new logo on our website. If you want to know why C3 has switched to a new logo, you can read an interview with C3's CEO and Chief Trainer Annette Dahl here :)