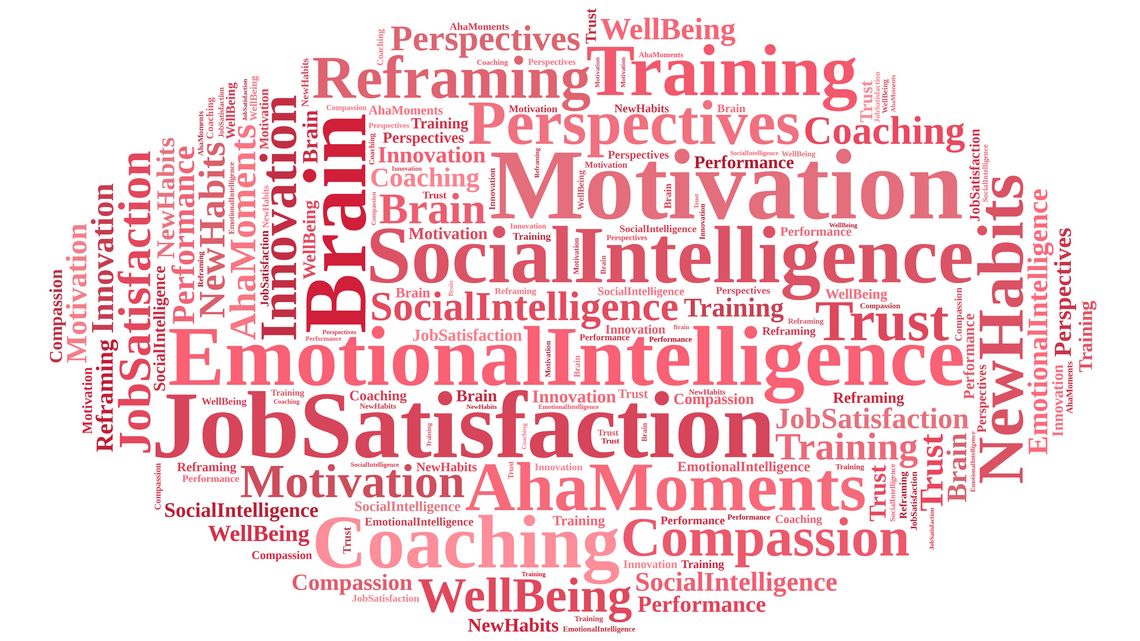 13.08.2020
NEW: Training on How to Strengthen Your Well-being, Motivation, and Job Satisfaction During the Covid-19 Era
Would you like us to help you, your team, or your company with training on how to increase your well-being, motivation, and job satisfaction during the Covid-19 era?
We can assist in whatever form fits you best:
As one or several 1:1 coaching sessions
As a short workshop or longer training process for a team or a department
Together we'll decide on the duration of the training, the learning goals, the content, as well as the time and place for the training, which can take place either face-to-face, virtually, or some combination of the two.
We have a lot of experience designing virtual learning processes for both small and large groups with employees or team members spread across the globe.
How will you benefit from this training?
As a participant, you will:
Become aware of your own reactions and behaviour during the Covid-19 era.
Get tools to make your brain a co-player, which creates better job satisfaction and motivation in your day-to-day work.
Know how to recognize the typical pitfalls in stressful situations and quickly regulate your emotions.
Experience Aha! Moments as you understand why you and your colleagues react the way you do in this very challenging period – allowing you to adjust your behaviour accordingly.
Increase your emotional and social intelligence – resulting in fewer frustrations and greater job satisfaction.
Get simple methods to finding your feet in times of uncertainty.
Get advice on your specific challenges and questions.
If we organize the training for a team or a larger group of employees, you will also:
Acquire common tools and a common language to deal with situations that involve many changes and to create new habits.
Share experiences and knowledge and establish best practices to lean on in the future work during and after the Covid-19 era.
Training content
We can customize a training or coaching programme to an individual manager or employee, a team, or a large number of leaders and employees in your organization. The learning objectives and specific content will be determined in close cooperation with you.
Examples of what we can work with:

Make your brain a co-player:
In stressful situations, the brain goes in survival mode. How does the brain work in insecure situations and crisis? How do you guide the brain back on the right track?
How do you optimize your skill to regulate your emotions, so you have better access to make good decisions, be creative and maintain overview of the situation?
How can you deal with feelings of frustration, anxiety and isolation – and how can you as a manager support your employees in handling these feelings?
What happens in situations with many changes and why does the brain resist? How can we make the brain more flexible?

Train your ability to change perspective in complex situations:
Based on simple and effective tools and insights, we train the brain to change perspective and create better solutions and decisions in your working day.
Why is the ability to 'reframe' so important, especially in challenging situations? How do you strengthen your 'reframing muscle'?
How can a global team benefit from enhanced reframing skills?

Compassion, trust, and psychological safety – in face-to-face and virtual settings:
Studies show that managers, employees, and teams that add focus on enhancing compassion and trust create the best results and become truly high performant teams, even in situations of crisis.
What is compassion and how do you grow this in your global or cross-cultural teams?
How do you enhance personal relationships and trust in a complex global organization where you often work online and remote?
Why should you explore how the Covid-19 crisis has affected the lives of your global colleagues?
How do you become aware of the cultural differences that exist in your team or group of employees – and how can you as a team member adapt your communication to your global colleagues?
How do you create a framework of psychological safety where your global employees and colleagues can safely provide input, share knowledge, and open up about problems?

Motivation, joy at work, high performance and innovation:
Insights on how and why smiles and laughter can allow you to let out steam after a long period of uncertainty and changes.
How do you create motivation and joy at work? And why does it have a positive impact on team performance and bottom-line?
How do you maintain a healthy work-life balance if you are working from home?
Which learning from the Covid-19 era can we make use of as individuals and in our teams and organizations?
How can we all use these learnings to enhance our future work habits and develop innovative new ways of doing things?
How can you as managers help your employees to adapt and develop new habits?
How to proceed
Contact us to have a chat about how we can help you, your team, or your company with training on how to increase your well-being, motivation, and job satisfaction during the Covid-19 era.
Check out this blog post, where we offer 7 quick tips on finding your feet in the times of uncertainty that most of us are experiencing right now.